Introducing the new AvMed Authorization and Referral Tool (AART)

Tus pacientes te confían su salud. Nosotros también lo hacemos.

Los Médicos de Cabecera (PCP) tienen un papel fundamental en la salud de los Miembros y son los más indicados para coordinar sus necesidades de cuidados de salud.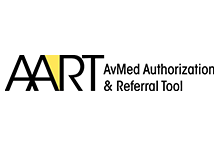 With the launch of our new web-based portal for AvMed Providers, AvMed Authorization and Referral Tool (AART), PCPs will provide referrals for AvMed Members to access most specialty care services. PCPs will access the referral system to create and verify referrals, while Specialists will access it only to verify referrals. Un referido no requiere la autorización de AvMed. El programa se creó para promover una mejor comunicación y coordinación entre los médicos tratantes.
Get started today! To access AART, please log in to the Provider Portal.
Important: Effective June 15, 2021 AvMed will be reinstating its referral requirement for the following health plans:
Individual and family
o Engage (HMO)
o Entrust (HMO)
Grupo Pequeño
o Focus (HMO)
*Note: Medicare plans do not require referrals at this time.
See the documents below for more information: 
Pautas para Referidos de P2P
Quick Reference Guide
List of Specialties Requiring a Referral
<p>AART: Video Tutorial</p>