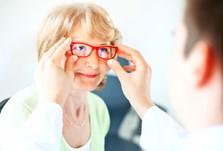 Health Savings Account (HSA) Administration
AvMed is committed to helping you keep costs down. Find out how our consumer-driven accounts can save you and your employees money.

AvMed's consumer-driven plans are compatible with Health Savings Accounts (HSA), Health Reimbursement Accounts (HRA), and Flexible Spending Accounts (FSA) for Employers who want to offer lower premiums with the tax advantages of funding accounts. Employees get the benefit of lower premiums for health coverage, and Employers enjoy tax-deductible contributions.

Plus, since employees manage their own health benefit costs, they become educated, cost-conscious consumers. The result — a more productive and healthy workforce!

While AvMed offers the products, through our partnership with HealthEquity, employees get personalized help managing their funds.